Women's Commission
Opening Doors, Breaking Down Barriers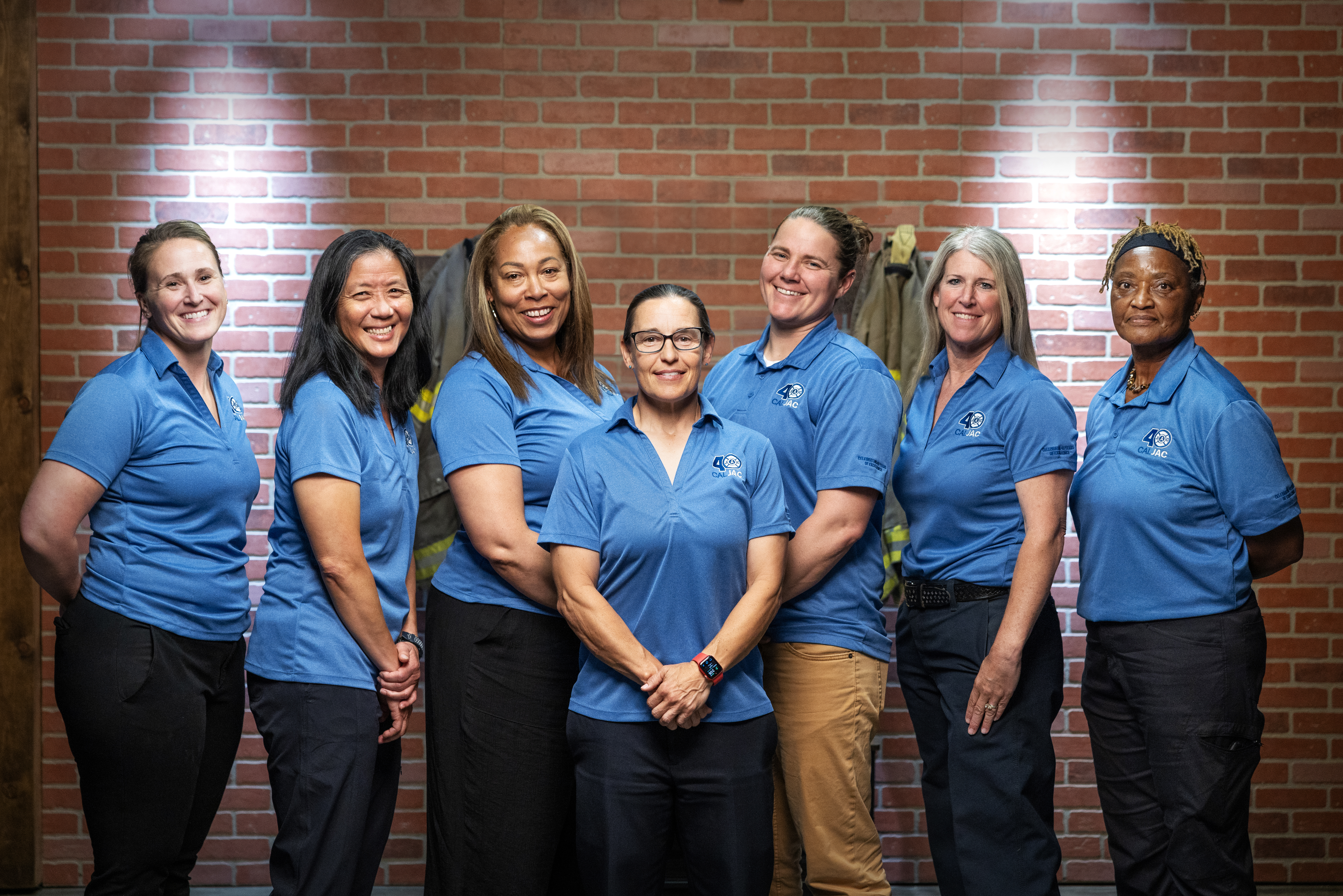 The California Firefighter Joint Apprenticeship Committee (Cal-JAC) was formed in 1982 with the objective of building a broader pool of highly qualified fire professionals that reflect California and the communities they serve. To help achieve this objective, in 2005 Cal-JAC Chair Dan Terry created the Commission to Recruit Women for the Fire Service.
Comprised of high-ranking women firefighters from throughout California, its mission is to boost interest and to educate high school- and college-aged women, as well as women transitioning from the military, about the firefighting profession and all the opportunities that are available in this rewarding career.
Labor and management are represented on the Commission, reflecting the partnership at the heart of the Cal-JAC's mission. Commission members have included Berkeley's first woman fire chief -- the first African-American fire chief in California and currently includes the first African-American woman ever hired by the Los Angeles City Fire Department.
Click here to watch a video about the Commission.
To learn more about each Commission member, click on their name below.
Emily Lo, Co-Chair, Davis Fire Department
d'Lisa Davies, Los Angeles City Fire Department (Ret.)
Jenna Graham, Mountain View Fire Department
Kim Larson, Alameda County Fire Department
Corey Condren, San Jose Fire Department

Adrienne Sims, San Francisco FD

Julie Rider, Cosumnes CSD